War Room: The Novel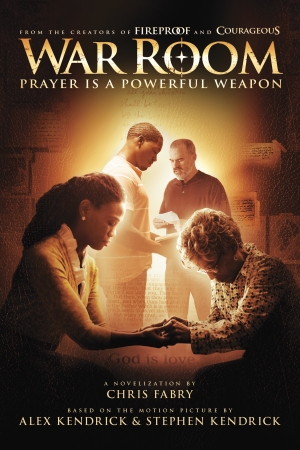 Tony and Elizabeth Jordan seem to have it all—great jobs, a beautiful daughter, and their dream house. But appearances can be deceiving. Their world is actually crumbling under the strain of a failing marriage. While Tony basks in his professional success and flirts with temptation, Elizabeth resigns herself to increasing bitterness.
But their lives take an unexpected turn when Elizabeth meets her newest client, Miss Clara, and is challenged to establish a "war room" and a battle plan of prayer for her family.
Award-winning author Chris Fabry brings page-turning drama to the inspiring War Room screenplay by Alex and Stephen Kendrick, creators of Courageous, Fireproof and Facing the Giants.
Read More about War Room