Featured Interview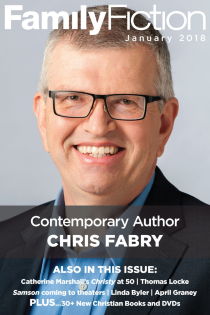 FamilyFiction Magazine recently featured an interview with Chris exploring the background of his newly released novel, Under a Cloudless Sky.
"In this interview, author Fabry shares the dangers of keeping secrets bottled up, what it was like to win two Christy Awards in one night, and how wrapping truth inside a story is a tradition as old as the Bible."
To read the interview, titled "The Sky's the Limit," visit the FamilyFiction website.