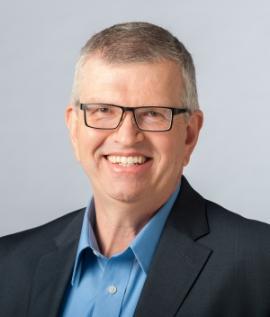 Greetings from Chris
Secrets haunt us. Secrets can control us, even if they're only kept in one person's heart.

My novel Under A Cloudless Sky is a complex unraveling of a secret hidden 70 years by a woman named Ruby. Her daughter, Frances, desperately wants to protect her mother from making a mistake on the road—so she takes her mother's car keys.

This, as they say in the writing business, is the inciting incident.

And that "taking of the keys" produces some unintended consequences in the lives of everyone in Ruby's life—and some who aren't in her life.

I dedicate this story to my grandparents on both sides of my family. In some ways they lived it because they were part of the hard life of living in the southwest coalfields of West Virginia. It was a hard, harsh life they built against the backdrop of the violence and beauty of those mountains.

I hope you'll not only read about Ruby and Bean, Hollis and Juniper, and the rest of the cast of this novel—I hope your life will be enriched by the story and that you'll see yourself in the pages.

Welcome to the Official Website of Author Chris Fabry