Family News

As I write this, Tebow, our Morkie, is on my chair sleeping, pining because Andrea is gone. I dropped her at the airport on Thursday and for the first time since either of us can remember, she's doing something for herself. She's in California, attending a conference on blogging.
Since it has been a while since I updated you via the FABRYGRAM, I thought I would take this opportunity. You may recall I have worked the last five years in a closet. Literally, I have written and done my show from a 13x5-foot closet because it was the quietest place in the house and provided me with some seclusion. In July, we learned that the home we were renting had been given back to the bank and they wanted us out.
After all that happened with our Colorado house, I didn't know if we would ever be ready to own again. But it became clear that the "we" in that equation was just "me." I was scared of going through that again. And it became more and more clear to me that this was the time to look really hard for a place our family could call home.
In late August we moved into a home here in Tucson and I set up shop in a bedroom on the second floor that overlooks the valley. The view is pretty stunning and we're settling in for the first time since we left our Colorado house in 2008.
From Film to Novel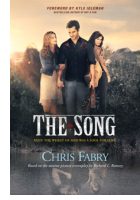 In the spring of last year I heard about a film called The Song that was releasing in September. I watched it online and was intrigued. They needed someone to take the script and make it into a novel. So, I plunged in and found it an exhilarating process. I didn't have to worry about making the wrong decision about a big plot-point. All I had to do was flesh out the story and ask good questions. The novel will be out in a few months, but the film is now in theaters around the country. You can visit The Song's website to find out more.
From Novel to Film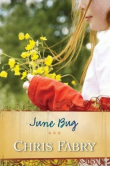 There's another film you'll be interested in, too. Child of Grace is the movie based on my novel, June Bug. After a long process and several scripts, it has been filmed and edited. I saw it a few weeks ago and think they did a really good job with the material. It's not the same as my novel—they set it in Maine instead of West Virginia and made the Sheriff the grandfather of Natalie—but I've always heard that film is different and has to change things. I don't think the producers have found a distributor yet, so I can't tell you when that film might be in theaters or on DVD. But I hope you get to see it, especially if you liked the book.
Truth in Fiction

Let me say one more thing about what I've decided in life—and this may help you in some way, in some decision you're making, some life-choice you're trying to make.
A few weeks ago I received an email from a listener who also posted a review on Amazon with the same basic message. It was clear he hadn't read my books, but posted anyway. Here's a section of his diatribe, without any editing:
Scripture is very clear, the true Christians' master, The Lord Jesus gave us our mandate, go into the world and preach the gospel to every creature, not to waste our time writing little silly fictional tales to entertain the world. We are not called to entertain, but to evangelize. I am very surprised that Moody looks the other way when you do this. I am very disappointed in you! I supposed it makes you feel good to be another published entertainer in the world.
This type of response can get a writer down. I want people to like what I do and connect with my message. But after reflection, I was energized by this response. Even though this fellow hasn't read my stories (and he obviously didn't know that Moody hasn't just looked the other way, they've actually published fiction of mine), he discovered that I write "little silly fictional tales." Wonderful! He's on his way to becoming a reader of mine.
I'm going to keep on writing those tales because, though he doesn't believe it, I feel God has called me to do this creative thing for His glory. I don't understand why God made me this way, but I've lived long enough to know that fighting against the urge to speak truth through fiction is futile. This is what I was meant to do.
If you drive I-10 through Tucson, you might just see a house in the distance with a light on in the second-story window late at night or early in the morning. I'll be working on a silly little something I hope will move your heart.
Thank You!

Thanks for being on this journey with me. I appreciate your support and kindness and prayer. This is an auspicious day in our family's history. October 4th, 2008 was a day that changed everything. And we're moving forward thanks to God and friends like you.