Failure

If you're not failing, you're not trying anything new.
I've heard that through the years, from different sources. Failure is the back door to success. Edison went through thousands of experiments before he came up with a winner. I get that failure can teach you things that winning can't.
But I don't like to fail because I don't like the pain. Failure feels final. It feels like something pasted to your forehead that everyone can see, or the Scarlet Letter.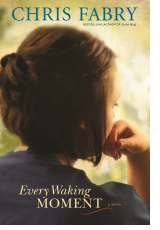 But there's no way to get around the fact that my latest project was a failed one. I began working last June on the sequel to Every Waking Moment.
If you've read the story, you know that Treha Langsam is a special young woman with a great gift, but she's fallen through the cracks of society. She feels like a failure. At the end of the story, there is a revelation about a family member of hers.
This next book looks at the questions left unanswered in the first book. And I had a great time from June until September writing my heart out. I flailed and worked at a steady pace for those few months and came up with what I thought was a deeply moving story.
My publisher agreed the story needs to be told. They liked the setting, the characters and much of the plot. But there were several things that didn't click for them. The book went in a different direction than they thought—one that was more plot-driven than character driven. I limped back to my computer and said I would massage things and rework them. When you have good editors you trust, you know they want the best for you and the story.
After two weeks of more flailing, I realized that a "rework" was impossible. The book they were suggesting was an entirely different book. Same characters, just more deeply told and in a way, riskier.
On November 25th I began this new journey with the characters, and it has been amazing to see what's happened because of the "failure" of the first manuscript. I'm almost finished with the first draft and I know this is a much better story, a much deeper tale of grace and forgiveness and dealing with the past.
All of that to say, if you're facing failure in some area of your life, don't discount the possibility that it may lead you in a direction that will give you life. It didn't feel that way in November. It felt like a mountain too big to climb. Failure has a way of wanting to hold you back. Don't let it. Allow it to propel you to something better.