New Release: War Room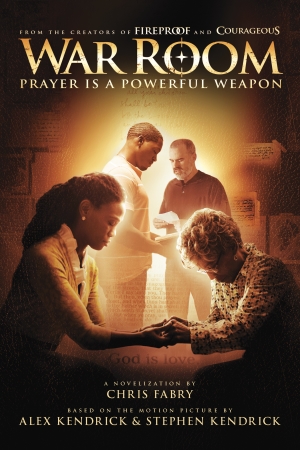 Tony and Elizabeth Jordan seem to have it all—great jobs, a beautiful daughter, and their dream house. But appearances can be deceiving. Their world is actually crumbling under the strain of a failing marriage. While Tony basks in his professional success and flirts with temptation, Elizabeth resigns herself to increasing bitterness.
But their lives take an unexpected turn when Elizabeth meets her newest client, Miss Clara, and is challenged to establish a "war room" and a battle plan of prayer for her family.
Award-winning author Chris Fabry brings page-turning drama to the inspiring War Room screenplay by Alex and Stephen Kendrick, creators of Courageous, Fireproof and Facing the Giants.
Read More about War Room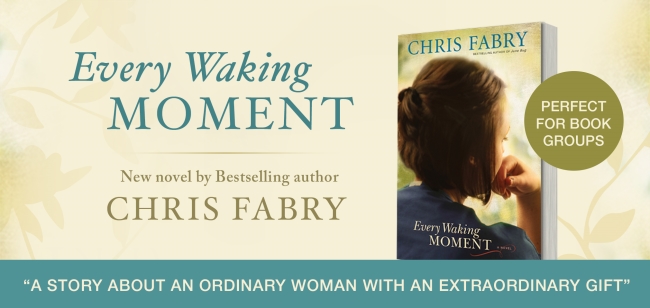 Treha Langsam is a mysterious young woman who has fallen through the cracks, much like many of the elderly people she works with at Desert Gardens Retirement Home. But Miriam Howard, director of the facility, sees her extraordinary gift: Treha is a whisperer of sorts, calling those who have slipped into dementia back to a life of vibrant, if only temporary, clarity. Read More
"In this edge-of-your-seat romantic suspense, all of the characters ring true."


— BOOKLIST on Borders of the Heart

"Once again, Chris Fabry's brilliance in developing full-fleshed characters within a thrilling, yet poignant and sometimes painful story has captivated my heart and mind."


— FICTIONADDICT.COM on Every Waking Moment
"Great Christian novels are more than a story, they leave the reader pondering the state of his or her own heart. Not in the Heart demonstrates God's power to transform the seemingly untransformable."
— TITLETRAKK.COM
"Once the story starts cooking, [Dogwood] is difficult to put down, what with Fabry's surprising plot resolution and themes of forgiveness, sacrificial love, and suffering."


— PUBLISHERS WEEKLY
"Fabry is a talented writer with a lilting flow to his words."


— CROSSWALK.COM on Almost Heaven

"A conflicted, memorable main character. . . . While the mystery at its core is compelling, it's Wiley's inner conflict that's truly engrossing. Down to its final pages, [Not in the Heart] is a gripping read."
— CROSSWALK.COM

"Fabry has built a rewarding story; it's hard to imagine inspirational fiction done better than this."
— WORLD MAGAZINE on Not in the Heart

"Ultimately a story of love and forgiveness, [Dogwood] should appeal to a wide audience."


— CBA RETAILERS + RESOURCES
"Precise details of places and experiences immediately set you in the story, and the complex, likable characters give June Bug the enduring quality of a classic."
— TITLETRAKK.COM
"In this suspense-filled drama, Fabry covers hot topics involving illegal immigration policies, drug running between borders, and the cost of being involved with the mob. . . . Readers will be immersed in the lives of Maria and J. D."
— ROMANTIC TIMES, 4-Star Review of Borders of the Heart

"Every Waking Moment has depth and beauty. I really don't think I could say enough good things about this novel. It's thrilling. It's poignant. It's touching. It's deep. It's beautiful. And it should be read."
— LIFEISSTORY.COM
"A mesmerizing tale . . . [Almost Heaven] will surprise readers in the best possible way; plot twists unfold and unexpected character transformations occur throughout this tender story."
— PUBLISHERS WEEKLY
"This absorbing novel should further boost Fabry's reputation as one of the most talented authors in Christian fiction."
— CBA RETAILERS + RESOURCES on Not in the Heart

"A character-driven tale of dignity and compassion for those who seem to have lost importance to society . . . this thought-provoking read challenges the prevailing cultural calculations of the value of a person's life."
— PUBLISHERS WEEKLY on Every Waking Moment

"An involving novel with enough plot twists and dramatic tension to keep readers turning the pages."
— BOOKLIST on June Bug

"Dogwood will captivate you from cover to cover."
— READERVIEWS.COM
"I haven't read anything so riveting and unforgettable since Redeeming Love by Francine Rivers. Fabry has penned a remarkable love story, one that's filled with sacrifice, hope, and forgiveness!"
— NOVEL REVIEWS on June Bug
"[June Bug] is a stunning success, and readers will find themselves responding with enthusiastic inner applause."
— PUBLISHERS WEEKLY
"Fabry has included so much meaningful spiritual content that it is difficult to remain unchanged after reading this book. . . . A fantastic story of the meaning and power of prayer."
— ROMANTIC TIMES, 4½-Star Top Pick Review of War Room

"Engrossing and entertaining . . . [an] unforgettable tale."
— ROMANTIC TIMES on June Bug

"A captivating story. . . ."
— CHRISTIANBOOKPREVIEWS.COM on June Bug

"Fabry has a true gift for prose, and [Almost Heaven] is amazing. You'll most definitely want to move this to the top of your 'to buy' list."
— ROMANTIC TIMES, 4½-Star Top Pick Review
"A book about deep secrets, the effort it takes to heal catastrophic hurts, and a thriller with an excellent plot climax."
— 1340MAGBOOKS.COM on Dogwood
"Solidly literary fiction with deep, flawed characters and beautiful prose, Dogwood also contains a mystery within the story that adds tension and a deepening plot."
— NOVEL REVIEWS
"Not in the Heart is the best book I have read in a long time. The plot is unique and creative, containing both ethical and moral dilemmas. . . . It challenges not only the readers' emotions but also their minds."
— READERVIEWS.COM
"Few authors can weave such unique stories with such perfect language. . . . Fabry is an artist with words. All I can say is: Read his novels."
— EXAMINER.COM on June Bug
"The skillfully woven plot twists, intermingled with humor, angst and questions of faith, make Every Waking Moment a true page-turner."
— HOMECOMING MAGAZINE

"A fresh voice in Christian fiction . . . [Fabry] brings his trademark rich character development to this story, which delves into weighty issues like judgment, contentment, giftedness, and society's outcasts."
— Evangelical Christian Publishers Association on Every Waking Moment

"Fabry has written a nail-biter with plenty of twists and turns to keep readers riveted."


— LIBRARY JOURNAL on Not in the Heart

"[Every Waking Moment] has authentic characters, a compelling narrative, and a complex exploration of the brokenness and hope of human life."


— Susannah Clements, department chair of literature, Regent University
The Song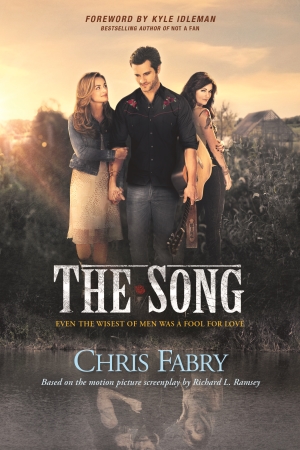 Jed King's life has been shaped and scarred by the songs and mistakes of his famous father. He wants to sing his own song, but the words and melody are elusive. Jed's dreams of a successful music career seem out of reach . . . until he meets Rose.
Lyrical and deeply honest, The Song asks the hard questions of love and forgiveness. When even the wisest of men are fools in love, can true love persevere?
Read More about The Song

Who's Your Truman?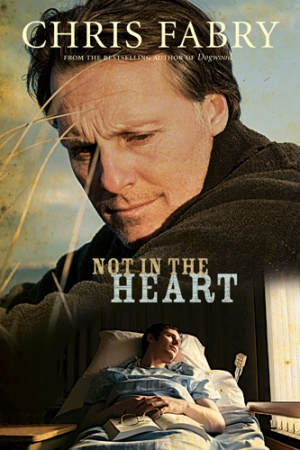 Truman Wiley has a major character flaw. He struggles with addiction, and it's cost him his job, his home, and his family. Do you have a Truman in your life? Is there someone you ache to come to know the truth and stop his or her self-destructive ways? Truman's story will encourage readers to not give up, to continue loving that person throughout the failures and heartache.
Read More about Not in the Heart