New Release: Looking into You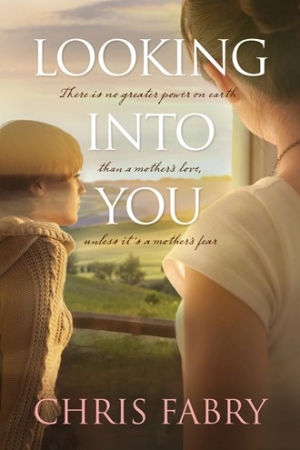 Every day, Paige Redwine is haunted by a choice she made when she was only seventeen. Now, just past forty, still single, she lives a tidy, controlled life as a well-respected English professor at a college in Nashville. Nothing could prepare her for the day Treha Langsam—the daughter she secretly placed for adoption—walks into her classroom as a student, unknowingly confronting Paige with both her greatest longing and her greatest fear.
As Treha sets aside the search for her birth mother to concentrate on her education, Paige summons the courage to reach out to her daughter, never dreaming her actions will transform them both as she faces a past she thought she'd laid to rest.
Read More about Looking into You
---
Released in eBook format only, Looking into You continues the story of Treha Langsam introduced in Chris' award-winning novel Every Waking Moment, but can also be read and enjoyed as a standalone story. The two novels are also available in a combined eBook edition titled The Treha Collection.
The Promise of Jesse Woods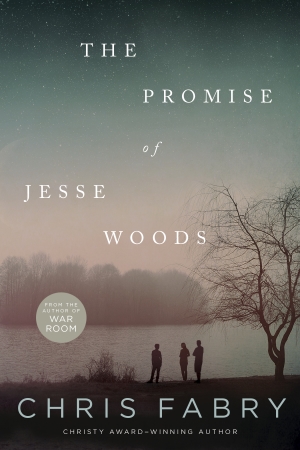 The summer of 1972 was the most pivotal of Matt Plumley's childhood. While his beloved Pirates battle for back-to-back World Series titles, Matt's family moves from Pittsburgh to Dogwood, West Virginia.
A fish out of water, Matt forges a fast bond with two unlikely friends: Dickie Darrel Lee Hancock, a mixed-race boy, and Jesse Woods, a tough-as-nails girl with a sister on her hip and no dad in sight. As the trio traipses the hills and hollers, Matt begins to fall for Jesse, and their promises to each other draw him deeper into her terrifying reality.
One night, Matt joins Jesse in a rescue that saves one life and ends another . . . and severs the bond of their friendship.
Years later, Matt is pulled back to Dogwood and to memories of that momentous summer, determined to learn the truth behind the only promise Jesse Woods ever broke.
Read More about The Promise of Jesse Woods

---
The Promise of Jesse Woods has received the 2017 Christianity Today Book Award of Merit in the Fiction category! For a complete list of this year's winners and notables, visit the Christianity Today website.
"This is a well-crafted novel with sympathetic characters, gently woven themes, and evocative descriptions. As a reader I became thoroughly immersed in the world of Dogwood and the lives of Matt and his friends. Fabry is skilled at portraying the real-life faith struggles of real people, and he manages to avoid the gravitational pull toward a clichéd ending."
—Sharon Garlough Brown, author of the Sensible Shoes series
War Room: The Novel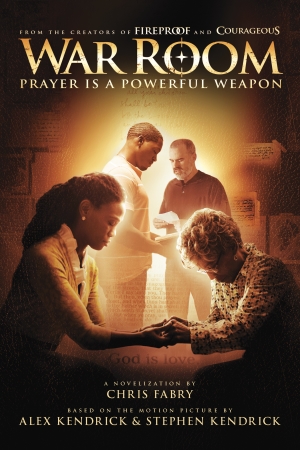 Tony and Elizabeth Jordan seem to have it all—great jobs, a beautiful daughter, and their dream house. But appearances can be deceiving. Their world is actually crumbling under the strain of a failing marriage. While Tony basks in his professional success and flirts with temptation, Elizabeth resigns herself to increasing bitterness.
But their lives take an unexpected turn when Elizabeth meets her newest client, Miss Clara, and is challenged to establish a "war room" and a battle plan of prayer for her family.
Award-winning author Chris Fabry brings page-turning drama to the inspiring War Room screenplay by Alex and Stephen Kendrick, creators of Courageous, Fireproof and Facing the Giants.
Read More about War Room

"In this edge-of-your-seat romantic suspense, all of the characters ring true."


— BOOKLIST on Borders of the Heart

"The skillfully woven plot twists, intermingled with humor, angst and questions of faith, make Every Waking Moment a true page-turner."
— HOMECOMING MAGAZINE

"This riveting, no-punches-pulled coming-of-age tale is reminiscent of Richard Bachman's (Stephen King) short story 'The Body,' which was made into the movie Stand by Me."
— BOOKLIST on The Promise of Jesse Woods
"A character-driven tale of dignity and compassion for those who seem to have lost importance to society . . . this thought-provoking read challenges the prevailing cultural calculations of the value of a person's life."
— PUBLISHERS WEEKLY on Every Waking Moment

"Fabry has a true gift for prose, and [Almost Heaven] is amazing. You'll most definitely want to move this to the top of your 'to buy' list."
— ROMANTIC TIMES, 4½-Star Top Pick Review
"A tale of secrecy, sacrifice and family . . . This poignant story is worth the heartache: Complex and layered, The Promise of Jesse Woods goes beyond a youthful promise to center on a bond renewed by a desire for truth."
— BOOKPAGE

"This absorbing novel should further boost Fabry's reputation as one of the most talented authors in Christian fiction."
— CBA RETAILERS + RESOURCES on Not in the Heart

"Fabry is a talented writer with a lilting flow to his words."


— CROSSWALK.COM on Almost Heaven

"Engrossing and entertaining . . . [an] unforgettable tale."
— ROMANTIC TIMES on June Bug

"Every Waking Moment has depth and beauty. I really don't think I could say enough good things about this novel. It's thrilling. It's poignant. It's touching. It's deep. It's beautiful. And it should be read."
— LIFEISSTORY.COM
"Few authors can weave such unique stories with such perfect language. . . . Fabry is an artist with words. All I can say is: Read his novels."
— EXAMINER.COM on June Bug
"An involving novel with enough plot twists and dramatic tension to keep readers turning the pages."
— BOOKLIST on June Bug

"In this suspense-filled drama, Fabry covers hot topics involving illegal immigration policies, drug running between borders, and the cost of being involved with the mob. . . . Readers will be immersed in the lives of Maria and J. D."
— ROMANTIC TIMES, 4-Star Review of Borders of the Heart

"Precise details of places and experiences immediately set you in the story, and the complex, likable characters give June Bug the enduring quality of a classic."
— TITLETRAKK.COM
"[June Bug] is a stunning success, and readers will find themselves responding with enthusiastic inner applause."
— PUBLISHERS WEEKLY
"Once the story starts cooking, [Dogwood] is difficult to put down, what with Fabry's surprising plot resolution and themes of forgiveness, sacrificial love, and suffering."


— PUBLISHERS WEEKLY
"[The Promise of Jesse Woods] is a well-crafted novel with sympathetic characters, gently woven themes, and evocative descriptions."
— Sharon Garlough Brown, author of the Sensible Shoes series
"Not in the Heart is the best book I have read in a long time. The plot is unique and creative, containing both ethical and moral dilemmas. . . . It challenges not only the readers' emotions but also their minds."
— READERVIEWS.COM
"Fabry has built a rewarding story; it's hard to imagine inspirational fiction done better than this."
— WORLD MAGAZINE on Not in the Heart

"Fabry has included so much meaningful spiritual content that it is difficult to remain unchanged after reading this book. . . . A fantastic story of the meaning and power of prayer."
— ROMANTIC TIMES, 4½-Star Top Pick Review of War Room

"A conflicted, memorable main character. . . . While the mystery at its core is compelling, it's Wiley's inner conflict that's truly engrossing. Down to its final pages, [Not in the Heart] is a gripping read."
— CROSSWALK.COM

"A book about deep secrets, the effort it takes to heal catastrophic hurts, and a thriller with an excellent plot climax."
— 1340MAGBOOKS.COM on Dogwood
""Writing in his trademark lyrical style, Fabry spins a poignant tale about our society's invisible seniors and the woman and man who see their potential."
— BOOKLIST on Every Waking Moment
"Once again, Chris Fabry's brilliance in developing full-fleshed characters within a thrilling, yet poignant and sometimes painful story has captivated my heart and mind."


— FICTIONADDICT.COM on Every Waking Moment
"I haven't read anything so riveting and unforgettable since Redeeming Love by Francine Rivers. Fabry has penned a remarkable love story, one that's filled with sacrifice, hope, and forgiveness!"
— NOVEL REVIEWS on June Bug
"A tender coming-of-age story of first love, innocence lost, and the soul-freeing power of truth."
— Charles Martin, New York Times bestselling author
on The Promise of Jesse Woods
"Great Christian novels are more than a story, they leave the reader pondering the state of his or her own heart. Not in the Heart demonstrates God's power to transform the seemingly untransformable."
— TITLETRAKK.COM
"Fabry has written a nail-biter with plenty of twists and turns to keep readers riveted."


— LIBRARY JOURNAL on Not in the Heart

"A captivating story. . . ."
— CHRISTIANBOOKPREVIEWS.COM on June Bug

"[In this] soul-searching novel of faith, friendship, and promises, Chris Fabry invigorates the small-town lives of three teens in 1970s West Virginia with his exquisite, lyrical writing. . . . A literary delight . . . this novel is worthy of a standing ovation."
— SHELF AWARENESS on The Promise of Jesse Woods
"Dogwood will captivate you from cover to cover."
— READERVIEWS.COM
"[Every Waking Moment] has authentic characters, a compelling narrative, and a complex exploration of the brokenness and hope of human life."


— Susannah Clements, department chair of literature, Regent University
"Solidly literary fiction with deep, flawed characters and beautiful prose, Dogwood also contains a mystery within the story that adds tension and a deepening plot."
— NOVEL REVIEWS
"Ultimately a story of love and forgiveness, [Dogwood] should appeal to a wide audience."


— CBA RETAILERS + RESOURCES
"A fresh voice in Christian fiction . . . [Fabry] brings his trademark rich character development to this story, which delves into weighty issues like judgment, contentment, giftedness, and society's outcasts."
— EVANGELICAL CHRISTIAN PUBLISHERS ASSOCIATION on Every Waking Moment

"A mesmerizing tale . . . [Almost Heaven] will surprise readers in the best possible way; plot twists unfold and unexpected character transformations occur throughout this tender story."
— PUBLISHERS WEEKLY
"There is so much to love about The Song . . . Heart-wrenching and emotional scenes abound in this tale of fame, fortune, loss, and redemption."
— ROMANTIC TIMES, 4½-Star Top Pick Review
Have You Met Treha?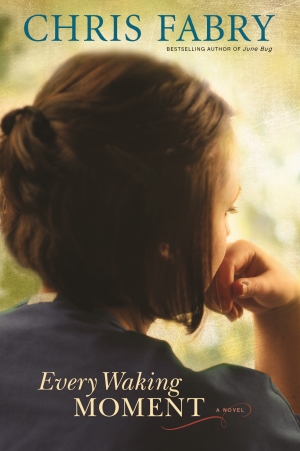 Treha Langsam is a misfit. Some call her "different." They aren't aware of her special gift: calling those who have slipped into dementia back to moments of startling clarity.
Haunted by the mysteries of her past, Treha discovers an even deeper question: If this is as good as my life gets, am I okay with that?
An uplifting, human tale of an ordinary woman with an extraordinary gift.
Read More about Every Waking Moment

Special eBook Offer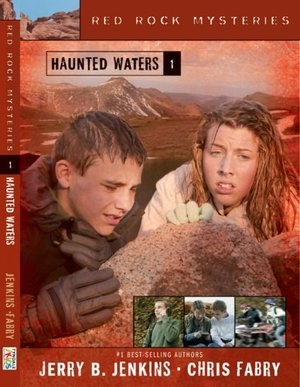 Haunted Waters, first in the popular Red Rock Mysteries series, is being offered for $1.99 through the end of January! Available for Amazon Kindle and most major e-readers.
Meet twins Bryce and Ashley, ATV-riding tweens from Colorado who unearth mystery and adventure wherever they go.
An action-packed mystery that will keep even reluctant readers on the edge of their seats! Perfect for ages 8–12.
Read More about the Red Rock Mysteries