New Release: A Piece of the Moon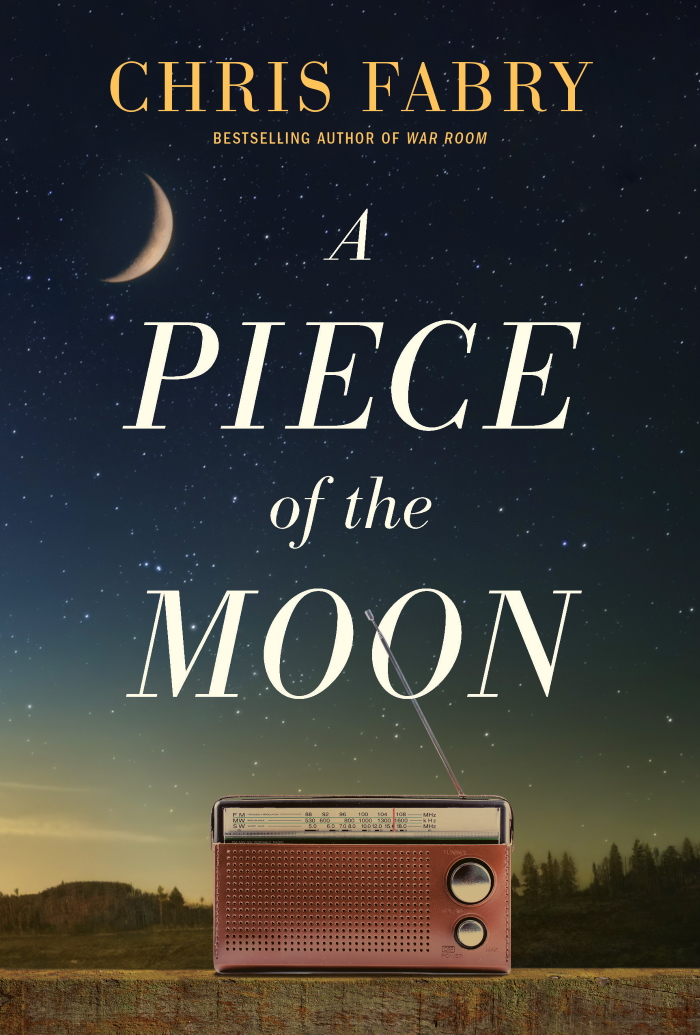 When eccentric millionaire Gideon Quidley receives a divine revelation to hide his earthly treasure somewhere in the hills, he sets out to find a fitting hiding spot, choosing only a few Bible verses as clues leading to untold riches of gold, silver, cash . . . and one very unexpected—and very costly—item.
Treasure hunters descend upon the hills of West Virginia, including those surrounding the small town of Emmaus, where TD Lovett and Waite Evers provide the latest updates and the beating heart of the community on radio station Country 16. Neither man is much interested in a wild-goose chase for Quidley's treasure, though. Waite is busy keeping the station afloat and caring for the bruised souls who have landed there. Meanwhile, TD's more intent on winning over local junkyard owner Pidge Bledsoe, who has taken in a shy, wounded boy to raise.
But after an estranged friend goes missing searching for the treasure, TD is unexpectedly drawn into the hunt. As TD joins the race to find Quidley's wealth, he discovers where his own real treasure lies, and he begins to suspect there's a hidden piece to Gideon Quidley's treasure that no one could've expected.
Read More about A Piece of the Moon
---
"A powerful story of faith and the material things people hold dear. . . . This is Fabry's best yet."
— Publishers Weekly
Overcomer, the Novel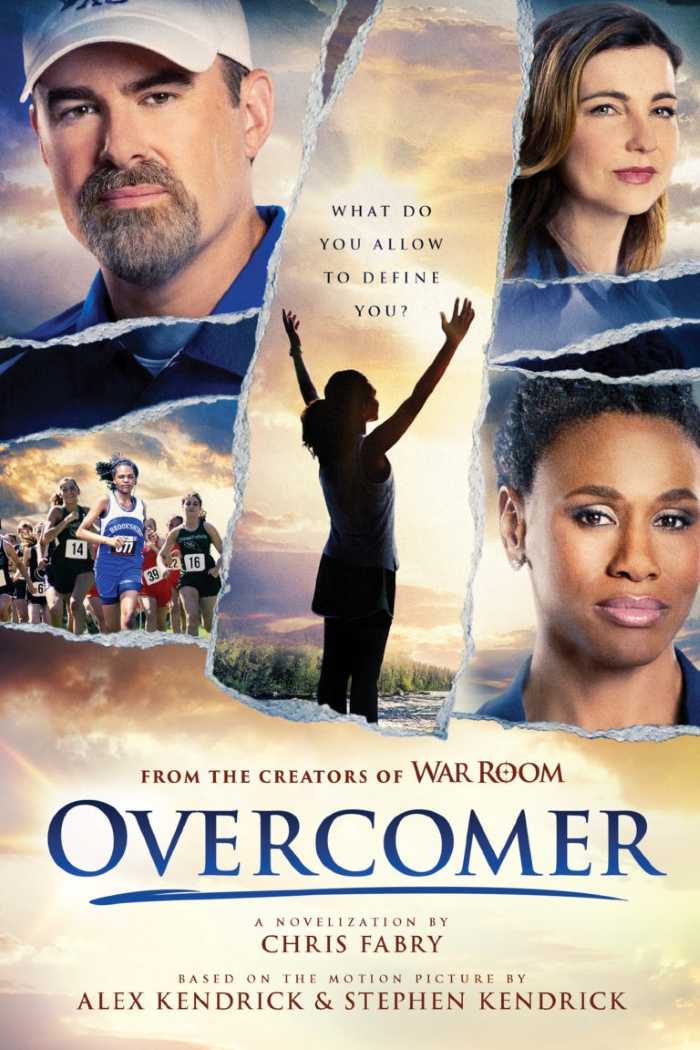 Life changes overnight for coach John Harrison when his high school basketball team's state championship dreams are crushed under the weight of unexpected news. When the largest manufacturing plant in town suddenly shuts down and hundreds of families begin moving away, John must come to grips with the challenges facing his family and his team. Urged by the school's principal to coach a sport he doesn't know or like, John is frustrated and questioning his worth . . . until he crosses paths with a student struggling with her own journey.
Read More about Overcomer
---
Award-winning author Chris Fabry brings to life the Overcomer screenplay by the Kendrick brothers, creators of Fireproof, Courageous, Facing the Giants, and the highly acclaimed 2015 film, War Room.
Hey, You Can Write!
Chris is very excited to use his decades of writing experience to benefit aspiring writers.
"Hey, You Can Write!" is a mentoring program that reflects Chris' passion to give what he was given forty years ago, when a journalism professor wrote four words on a sheet of paper that encouraged and inspired him. Now Chris wants to do the same for others who also have a dream to write and need some educated encouragement along the way.
Learn more by watching the preview video below, and be sure to visit HeyYouCanWrite.com to find out how you (or someone you know) can take the first step toward making your writing dream a reality!
Christy Award Hall of Fame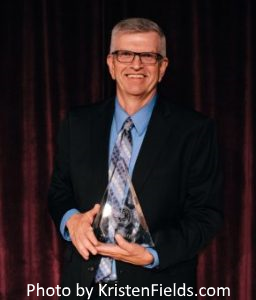 Chris is honored to be an inductee into the Evangelical Christian Publishers Association's Christy Award Hall of Fame.
Awarded to authors who have received four or more Christy Awards, the Hall of Fame designation is conferred as "the highest author honor of the program, recognizing the author's legacy and contributions to Christian fiction." Five of Chris' novels—Dogwood, Almost Heaven, Not in the Heart, The Promise of Jesse Woods, and Looking into You—have been recipients of the Christy Award.
Karen Watson, publisher of Tyndale House fiction, stated, "We are always delighted when the excellent work of our authors is recognized. Tyndale's long-term investment in bringing impactful stories and skilled, God-gifted authors to the marketplace is an important part of our mission. Chris Fabry has been an integral part of achieving this mission at Tyndale."
Find out more about the Christy Award Hall of Fame at the Christy Awards website.
"An evocative novel . . . Fabry weaves the events of the past and present into a finely layered story exploring the relationships of faith, forgiveness and family in the midst of healing from pain buried deep in the past."
— PUBLISHERS WEEKLY on Under a Cloudless Sky

"A character-driven tale of dignity and compassion for those who seem to have lost importance to society . . . this thought-provoking read challenges the prevailing cultural calculations of the value of a person's life."
— PUBLISHERS WEEKLY on Every Waking Moment

"Not in the Heart is the best book I have read in a long time. The plot is unique and creative, containing both ethical and moral dilemmas. . . . It challenges not only the readers' emotions but also their minds."
— READERVIEWS.COM
"An involving novel with enough plot twists and dramatic tension to keep readers turning the pages."
— BOOKLIST on June Bug

"Fabry's [The Promise of Jesse Woods] could have been too heavy due to the subject matter and the tumultuousness of the time period, but his superior writing skills make it more of a nostalgic, sweet tale. . . . This is a fast-paced read with many endearing characters."
— ROMANTIC TIMES, 4-Star Review

"A book about deep secrets, the effort it takes to heal catastrophic hurts, and a thriller with an excellent plot climax."
— 1340MAGBOOKS.COM on Dogwood
"Engrossing and entertaining . . . [an] unforgettable tale."
— ROMANTIC TIMES on June Bug

""Writing in his trademark lyrical style, Fabry spins a poignant tale about our society's invisible seniors and the woman and man who see their potential."
— BOOKLIST on Every Waking Moment
"There is so much to love about The Song . . . Heart-wrenching and emotional scenes abound in this tale of fame, fortune, loss, and redemption."
— ROMANTIC TIMES, 4½-Star Top Pick Review
"Great Christian novels are more than a story, they leave the reader pondering the state of his or her own heart. Not in the Heart demonstrates God's power to transform the seemingly untransformable."
— TITLETRAKK.COM
"Fabry is a talented writer with a lilting flow to his words."


— CROSSWALK.COM on Almost Heaven

"Fabry has built a rewarding story; it's hard to imagine inspirational fiction done better than this."
— WORLD MAGAZINE on Not in the Heart

"[The Promise of Jesse Woods] is a well-crafted novel with sympathetic characters, gently woven themes, and evocative descriptions."
— Sharon Garlough Brown, author of the Sensible Shoes series
"This absorbing novel should further boost Fabry's reputation as one of the most talented authors in Christian fiction."
— CBA RETAILERS + RESOURCES on Not in the Heart

"Once again, Chris Fabry's brilliance in developing full-fleshed characters within a thrilling, yet poignant and sometimes painful story has captivated my heart and mind."


— FICTIONADDICT.COM on Every Waking Moment
"Fabry has written a nail-biter with plenty of twists and turns to keep readers riveted."


— LIBRARY JOURNAL on Not in the Heart

Under a Cloudless Sky is entertaining and a wonderful addition to the inspirational fiction genre . . . a multilayered, engaging story with rich details and interesting characters."
— ROMANTIC TIMES, 4-Star Review

"Dogwood will captivate you from cover to cover."
— READERVIEWS.COM
"Few authors can weave such unique stories with such perfect language. . . . Fabry is an artist with words. All I can say is: Read his novels."
— EXAMINER.COM on June Bug
"Fabry has included so much meaningful spiritual content that it is difficult to remain unchanged after reading this book. . . . A fantastic story of the meaning and power of prayer."
— ROMANTIC TIMES, 4½-Star Top Pick Review of War Room

"This riveting, no-punches-pulled coming-of-age tale is reminiscent of Richard Bachman's (Stephen King) short story 'The Body,' which was made into the movie Stand by Me."
— BOOKLIST on The Promise of Jesse Woods
"Fabry has a true gift for prose, and [Almost Heaven] is amazing. You'll most definitely want to move this to the top of your 'to buy' list."
— ROMANTIC TIMES, 4½-Star Top Pick Review
"The skillfully woven plot twists, intermingled with humor, angst and questions of faith, make Every Waking Moment a true page-turner."
— HOMECOMING MAGAZINE

"Every Waking Moment has depth and beauty. I really don't think I could say enough good things about this novel. It's thrilling. It's poignant. It's touching. It's deep. It's beautiful. And it should be read."
— LIFEISSTORY.COM
"I haven't read anything so riveting and unforgettable since Redeeming Love by Francine Rivers. Fabry has penned a remarkable love story, one that's filled with sacrifice, hope, and forgiveness!"
— NOVEL REVIEWS on June Bug
"Ultimately a story of love and forgiveness, [Dogwood] should appeal to a wide audience."


— CBA RETAILERS + RESOURCES
"Once the story starts cooking, [Dogwood] is difficult to put down, what with Fabry's surprising plot resolution and themes of forgiveness, sacrificial love, and suffering."


— PUBLISHERS WEEKLY
"A tender coming-of-age story of first love, innocence lost, and the soul-freeing power of truth."
— Charles Martin, New York Times bestselling author
on The Promise of Jesse Woods
"A fresh voice in Christian fiction . . . [Fabry] brings his trademark rich character development to this story, which delves into weighty issues like judgment, contentment, giftedness, and society's outcasts."
— EVANGELICAL CHRISTIAN PUBLISHERS ASSOCIATION on Every Waking Moment

"Under a Cloudless Sky captivated me from page one. I cared immediately what happened to Ruby and Bean, and the stakes kept rising as tidbits of history were revealed, unraveling the mystery that held Ruby captive. A terrific reading experience!"
— Francine Rivers, New York Times bestselling author
"In this suspense-filled drama, Fabry covers hot topics involving illegal immigration policies, drug running between borders, and the cost of being involved with the mob. . . . Readers will be immersed in the lives of Maria and J. D."
— ROMANTIC TIMES, 4-Star Review of Borders of the Heart

"[Every Waking Moment] has authentic characters, a compelling narrative, and a complex exploration of the brokenness and hope of human life."


— Susannah Clements, department chair of literature, Regent University
"A tale of secrecy, sacrifice and family . . . This poignant story is worth the heartache: Complex and layered, The Promise of Jesse Woods goes beyond a youthful promise to center on a bond renewed by a desire for truth."
— BOOKPAGE

"A captivating story. . . ."
— CHRISTIANBOOKPREVIEWS.COM on June Bug

"Precise details of places and experiences immediately set you in the story, and the complex, likable characters give June Bug the enduring quality of a classic."
— TITLETRAKK.COM
"A mesmerizing tale . . . [Almost Heaven] will surprise readers in the best possible way; plot twists unfold and unexpected character transformations occur throughout this tender story."
— PUBLISHERS WEEKLY
"[June Bug] is a stunning success, and readers will find themselves responding with enthusiastic inner applause."
— PUBLISHERS WEEKLY
"A conflicted, memorable main character. . . . While the mystery at its core is compelling, it's Wiley's inner conflict that's truly engrossing. Down to its final pages, [Not in the Heart] is a gripping read."
— CROSSWALK.COM

"[In this] soul-searching novel of faith, friendship, and promises, Chris Fabry invigorates the small-town lives of three teens in 1970s West Virginia with his exquisite, lyrical writing. . . . A literary delight . . . this novel is worthy of a standing ovation."
— SHELF AWARENESS on The Promise of Jesse Woods
"In this edge-of-your-seat romantic suspense, all of the characters ring true."


— BOOKLIST on Borders of the Heart

"[Fabry's] poignant story is driven by deeply drawn characters who evoke empathy and frustration, compassion and anger. But in the end, the painful labor of rebirth will bring tears of joy!"
— Christine, CBD Fiction Editor, on Looking into You
"Solidly literary fiction with deep, flawed characters and beautiful prose, Dogwood also contains a mystery within the story that adds tension and a deepening plot."
— NOVEL REVIEWS
The Dogwood Collection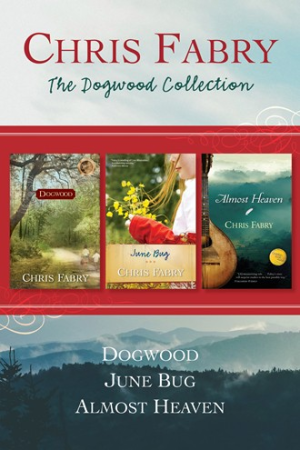 The Dogwood Collection bundles three of Chris' beloved novels into one eBook for a great value!
Walk the roads of West Virginia with Karin, Ruthie, June Bug, Billy, and other memorable friends in this recently released collection of Dogwood, June Bug, and Almost Heaven. Available on Amazon Kindle and other major e-readers.
"Solidly literary fiction with deep, flawed characters and beautiful prose."
— Novel Reviews on Dogwood
Featured Interview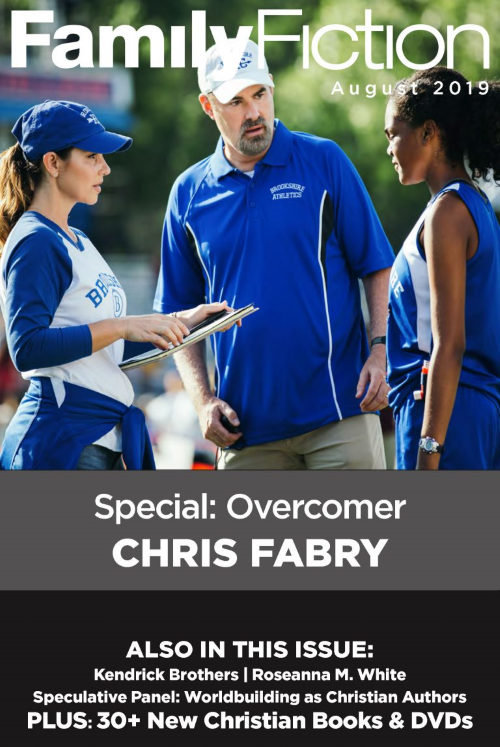 FamilyFiction Magazine recently featured an interview with Chris exploring the creation of his novel Overcomer.
"In this interview, Chris explains what it was like working again with the Kendrick brothers, shares the behind-the-scenes process, and reveals the rewards of putting our future in God's hands."
To read an online version of the interview, visit the FamilyFiction website.