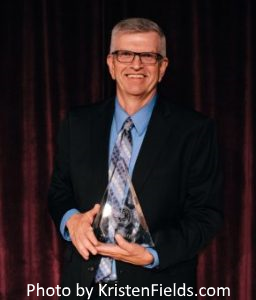 Chris is honored to be the 2018 inductee into the Evangelical Christian Publishers Association's Christy Award Hall of Fame.
Awarded to authors who have received four or more Christy Awards, the Hall of Fame designation is conferred as "the highest author honor of the program, recognizing the author's legacy and contributions to Christian fiction." Five of Chris' novels—Dogwood, Almost Heaven, Not in the Heart, The Promise of Jesse Woods, and Looking into You—have been recipients of the Christy Award.
Karen Watson, publisher of Tyndale House fiction, stated, "We are always delighted when the excellent work of our authors is recognized. Tyndale's long-term investment in bringing impactful stories and skilled, God-gifted authors to the marketplace is an important part of our mission. Chris Fabry has been an integral part of achieving this mission at Tyndale."
Find out more about the Christy Award Hall of Fame at the Christy Awards website.