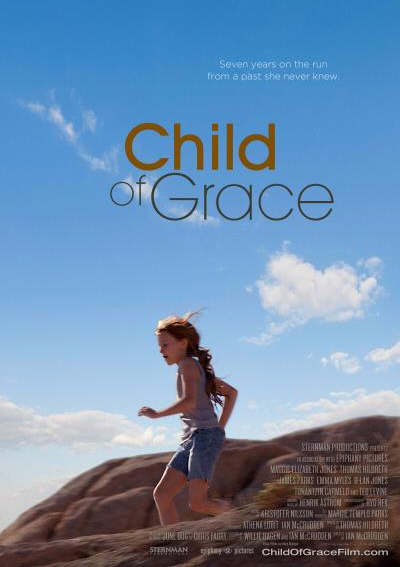 In September 2015, a film adaptation of June Bug aired as a Lifetime original movie titled Child of Grace.
Nine-year-old Katie Johnson (Maggie Elizabeth Jones) has spent most of her life traveling across America in an RV with her father (Tom Hildreth). One day she sees a portrait of herself on a missing child poster and realizes that the man she believes to be her loving father may actually be her kidnapper . . .
As Katie contends with this discovery, Chief Hadley Edwards (Ted Levine), a small-town police chief from Millinocket, Maine, tries to figure out the truth behind his granddaughter's disappearance when new evidence arises.
Directed by award-winning director Ian McCrudden, the film stars Maggie Elizabeth Jones (We Bought A Zoo), Ted Levine (The Bridge), Emma Myles (Orange Is The New Black), and James Parks (Tarantino's The Hateful Eight).