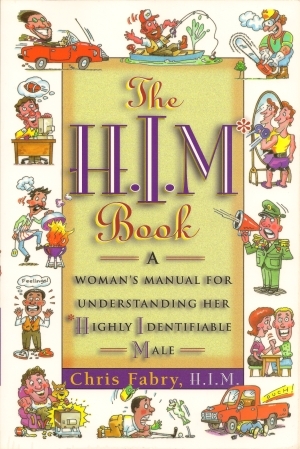 The H.I.M. Book
Now available in eBook format!
Chances are, your husband or boyfriend (also known as a Highly Identifiable Male, or H.I.M.) didn't come with an owner's manual or operating instructions. But the good news is: you are now holding the very next best thing.
Does your H.I.M. try to "fix" you, rather than listen to you?
Has your H.I.M. shown signs of a mysterious addiction to baseball, ESPN, or the dreaded "remote"?
Is your H.I.M. unable to respond to your question, "How do you feel about that?" with anything more than a slack-jawed stare?